BLOG

/

NEW PROJECT: RUN GARY RUN! FOR IOS AND ANDROID DEVICES
NEW PROJECT: RUN GARY RUN! FOR IOS AND ANDROID DEVICES
Posted on 12 Aug 13.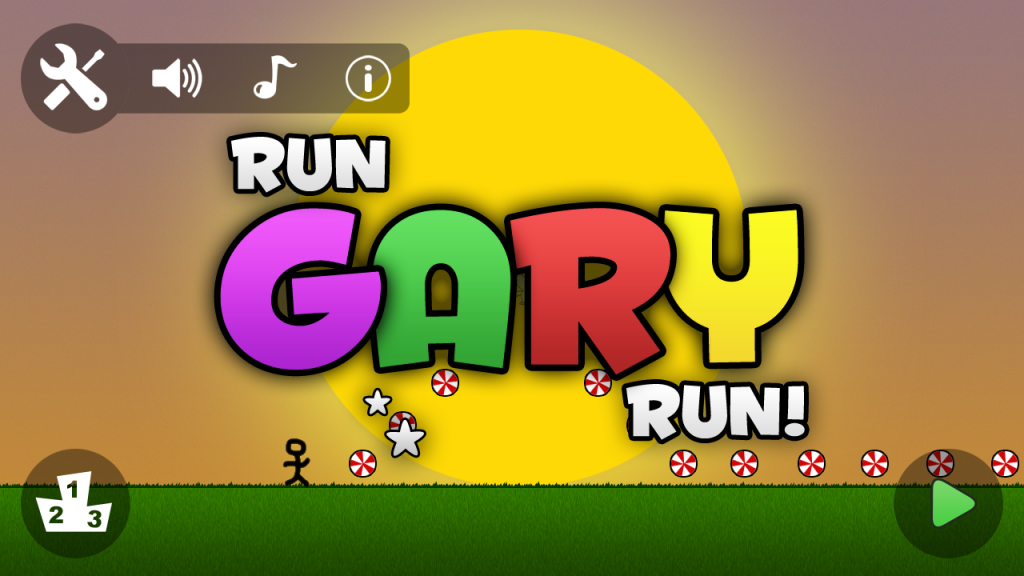 Just thought I'd share a quick preview of an app I'm currently working on expected to be released on iOS and Android devices.

It's basically a simple pickup-and-play style game called 'Run Gary Run!', modelled after the classic arcade style game of racking up the biggest highscore you can which can be uploaded to an online server (ultimate bragging rights!). The player continually runs along the screen to travel the furthest distance possible, whilst trying to accumulate as large a score as possible - so in this way it's similar to Jetpack Joyride, with the addition of trying to score big.
I'm looking to add an in-game store, so players can buy new characters, items and maps.
Here are a few images showing the current graphics in development. Take note the game is still in the very early stages of development and thus is subject to great change. The game will be optimised for HD devices such as the iPhone 5 and Samsung Galaxy S3, providing an out-of-the-box resolution of 720p.
Head-up Display (HUD)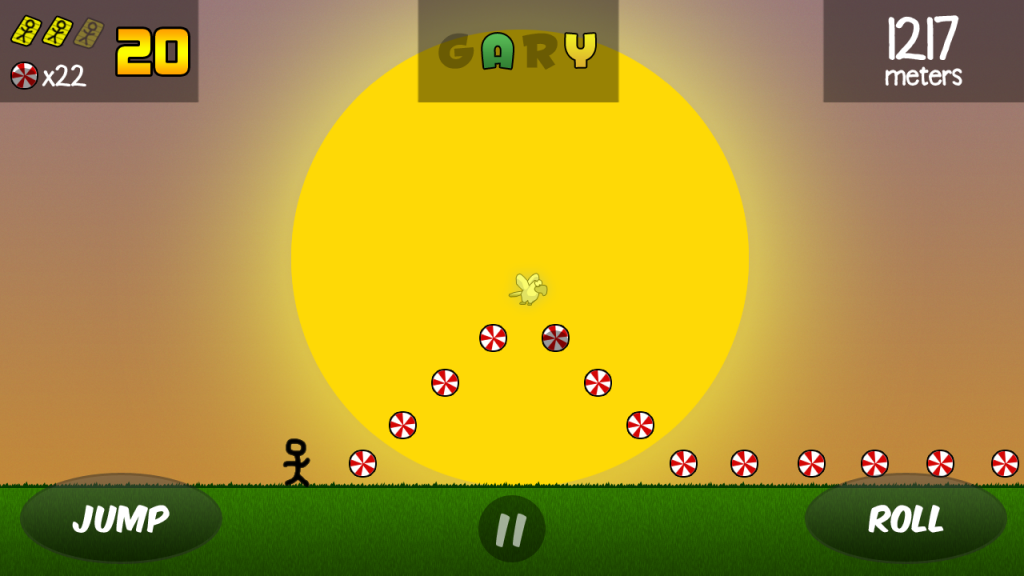 I'll be looking to uploaded further progress on this app on this blog, so if you want to stay up to date with news then go ahead and save this page in your bookmarks!
:)