BLOG

/

GARY: A PLATFORM ADVENTURE *UPDATE*
GARY: A PLATFORM ADVENTURE *UPDATE*
Posted on 17 Nov 13.
I've been working on Gary: A Platform Adventure for a very long time now, about 3 years - maybe more (on and off).
It's still not done, however I've finally completed all the game programming. All that's left to do now is bug fixing!
Unfortunately 3+ years makes for some very sloppy code, so there are heaps of bugs I've yet to fix. As a result it could be awhile before the final version is ready.
I'm currently looking for Beta testers to help test/find errors in the game - so if you think that's something you'd like to help me with please done hesitate to send me an email/enquiry by clicking on the 'Contact' link in the navigation bar.
Here are some screenshots of the game: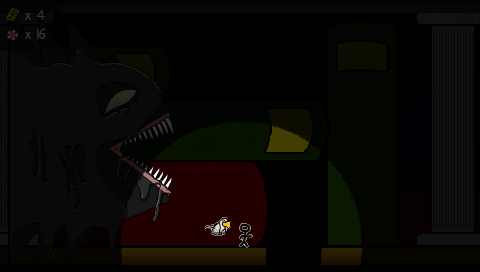 Stay tuned!